Jasper Engineering & Equipment Co.


When Jeff Jamar, co-owner of Jasper Engineering & Equipment Co., began to think about retiring from the business, he researched various exit options including an ESOP and interviewed three investment banks. In late 2020, he and Jason Janisch, Jasper's second owner, chose Aethlon to help them find the best partner for the company's continued growth. Aethlon conducted a broad search of both financial and strategic buyers, and after receiving multiple offers for the company, we closed on a sale on June 21, 2021 to Pathfinder Companies, an investment firm that provides long-term capital to privately held family and entrepreneurial companies. As part of the sale, both Jeff and Jason kept a minority stake in the company, with Jeff also taking a seat on the company's board.

ABOUT Jasper Engineering & Equipment Co.
Dwight Jamar founded Jasper in 1958 as a manufacturer's representative for Minnesota's iron and copper mines. Dwight retired in the 1980s, and his sons, Jeff and Tom, took over, expanding the company's geographic footprint to include much of the Upper Midwest.
In 2014, Vice President Jason Janisch bought Tom Jamar's stake with an eye towards expanding the business. Over the last several years, he and Jeff  added product lines and service offerings, becoming the area's leading industrial distributor, manufacturer's representative, and service provider for brands like Weir (slurry pumps for the mining industry) and Seimens (instrumentation equipment for various manufacturers).
We feel very fortunate to have had Aethlon represent us in our transaction. It was a pleasure working with their team in this process. They are experienced, very well organized, thorough, and professional, and did an exceptional job of presenting us with a good variety of well qualified potential buyers.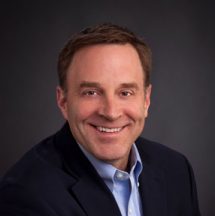 Jeff Jamar
President, Co-Owner